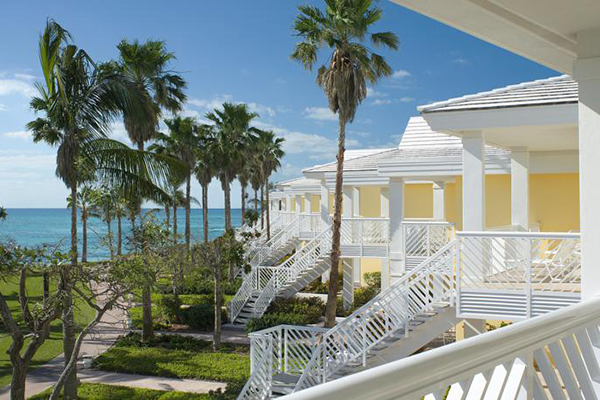 Description
Grand Lucayan
It's easy to take a little trip to Grand Lucayan. Just 55 miles from Florida on Grand Bahama Island, it is the closest Caribbean resort to the United States East Coast.
Grand Bahama Island is the fourth largest island and second most popular tourist destination in the Bahamas. The island is 539 square miles in size and features long stretches of secluded beachfront, wildlife habitats, tropical gardens, charming neighbourhoods and plenty to see and do.
Experience true island culture with year-round events and festivals. Take a swing on the finest championship course in the Bahamas. Partake in island-inspired spa treatments that will restore your sense of calm. Go to the beach or swim with the dolphins!
Essential Information
---
Grand Lucayan is located approximately 15 minutes from Grand Bahama International Airport.
An in-room dining menu is available 24 hours a day.
Lounges and towels are available when you're poolside.
WiFi is available throughout the hotel.
Highlights
---
With such a wide variety of restaurants and bars present at the hotel, your taste buds will never be wanting for something delicious.
The Lucayan Golf Course is nearby, and will surely prove to be great fun whether you're a golf beginner or seasoned pro.
Gain entrance to the spa and fitness centre, where you'll leave feeling like a brand new person.
Accommodation
Island View
The island view rooms have stylish, Caribbean-inspired decor and either a balcony or patio. Bedding includes one king bed or two double beds.  Start your morning off with breathtaking Island views. Every day.
Marina View
Watch life unfold at the Marina from the comfort of your room. Bedding includes one king bed or two double beds. Enjoy beautiful views of Port Lucaya marina from your private balcony.
Ocean View
Add a touch of Island luxury to an already unforgettable retreat. Bedding includes one king bed or two double beds.  Enjoy spectacular ocean views from your balcony or patio.
Cuisine
Churchill's
Guests can enjoy a four-course dinner and live entertainment at Churchill's, a world-class restaurant featuring Mediterranean-inspired cuisine, homemade pastas, succulent steaks and decadent desserts. House specialties include Lobster and Wild Mushroom Risotto, Veal Marsala and Veal Osso Bucco. Menu may vary.
China Beach
The chic China Beach restaurant offers a culinary tour of the Pacific Rim, with an appetizing menu inspired by the exotic flavors of Vietnam, Thailand, Korea, Indonesia and Malaysia. Specialties prepared by the talented chefs include mouth-watering sushi dishes and fresh Bahamian seafood. Imaginative and colorful Asian decor sees scarlet parasols doubling as chandeliers in a restaurant that seems to float above the resort's serpentine swimming pool.
Willy Broadleaf
Discover international cuisine that draws inspiration from India, Mexico, Africa, the Bahamas and the USA along with some other irresistible flavors. It's all served in inspiring surroundings that could find you seated in a Mexican courtyard or an African village. Enjoy a lavish buffet breakfast, with something for every taste. Plus don't miss the Champagne Brunch on Sundays and Bahamian Night on Fridays.
Iries
The colonial-style restaurant that lets your taste buds experience various Caribbean cuisines with Bahamian influence. The restaurant is divided into rooms honoring the colors and character of Puerto Rico, Mexico, Cuba, Jamica, Trinidad & Tobago.
China Grill
Enjoy a quick snack or something more substantial at this outdoor grill. From an Asian chicken salad to a traditional hamburger or hot dog, there's sure to be something that'll hit the spot.
Hammerheads
Swim up or drop in. Hammerheads serves ice-cold beverages and snacks that you won't even have to leave the pool to enjoy.
Havana Cay Lounge & Cigar Bar
Enjoy fine wines, ports and cigars in a setting like no other. A refined, mahogany entrance and dark wood tones welcome you inside, or you can take the air on the veranda overlooking the beach.
Plantation Café
The Plantation Café offers a wide selection of freshly made pastries, sandwiches and luscious ice creams. With a relaxed atmosphere, it is the perfect place to enjoy a morning coffee.
Facilities
WiFi, lounges/towels poolside, parking, entrance to the spa and fitness centre.
You might also wanna check other Resorts and Hotels.