ST. KITTS & NEVIS VACATIONS
If you're seeking a relaxing getaway, then look no further than St. Kitts, where sunny skies and sandy beaches are the norm.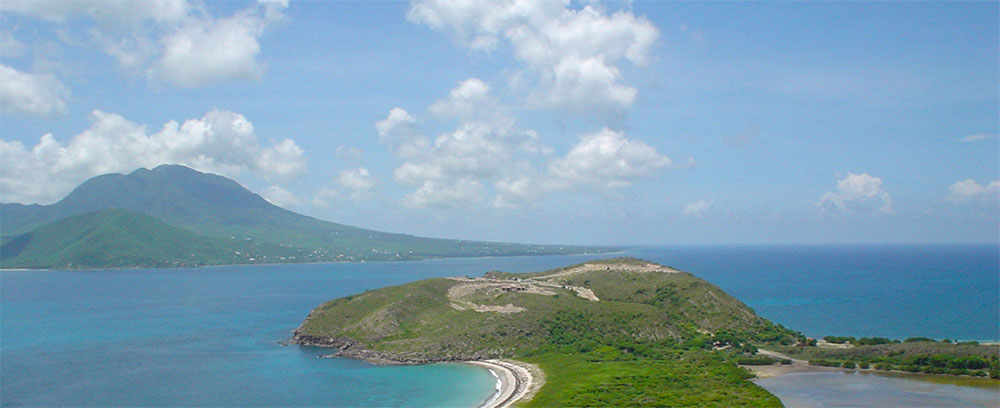 Also known as Saint Christopher Island, St. Kitts and the neighbouring island of Nevis comprise one magnificent country, perfect for thrill seekers and beach bums alike.
Home to countless beaches, attractions and historical sights, St. Kitts has plenty to offer the discerning traveller. Whether you are looking for somewhere to relax or want to embark on a new adventure, St. Kitts is a diverse and spectacular island that offers it all.
St. Kitts enjoys a fascinating history, which you can explore through the myriad of landmarks that dot the island, from fortresses to ancient chapels
The island's capital, Basseterre, provides plenty of shopping opportunities for those who love a bit of retail therapy! Quaint markets, boutique shops and shopping malls are all clustered in the charming capital
Water sports activities are extremely popular on the island. Take to the calming waters for a snorkelling session or go for a champagne cruise with a loved one