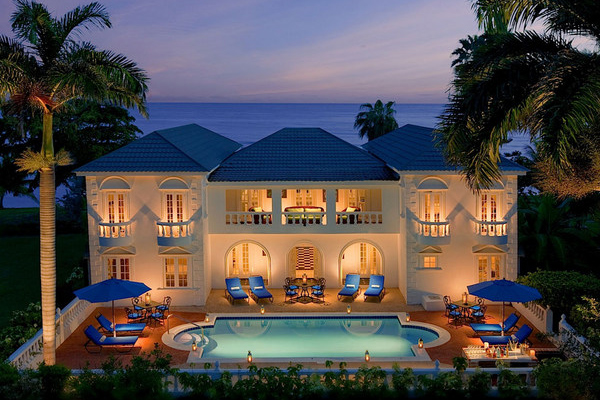 Description
Half Moon
Named after the crescent-shaped private beach which it calls home, the Half Moon resort embodies luxury Caribbean living. Popular with families and romantic couples alike, Half Moon will fulfil – and exceed – your expectations of the perfect Jamaican vacation.
Boasting an equestrian centre, dolphin lagoon and plenty of water sports of activities, you will never suffer a dull moment at the resort. Of course, if you'd rather spend your days relaxing, then look no further than the Half Moon Spa, which is a haven of tranquillity.
Live out your daydreams of luxury at the Half Moon resort, a gem which shines in the heart of the Jamaica.
Essential Information
---
The Half Moon resort is located approximately 10 minutes from Sangster International Airport
WiFi is available
Guests have access to the hotel's computer lounge
Use of resort bicycles
Water sports equipment available
Highlights
---
The resort boasts an equestrian centre, where 28 well-groomed horses are stabled. Whether you are a seasoned cowboy or a green filly, you can enjoy a range of exciting horseback activities, including treks on the beach
If you've always dreamed of swimming with dolphins then look no further than Dolphin Lagoon. You will be able to swim with – and even kiss! – these stunning aquatic creatures. You can even have deep water encounters with the dolphins, and observe them in their natural environment
Chill out in the Half Moon Spa, which is brimming with relaxing treatments, including massages and facials. A relaxing environment will ensure you feel peaceful, whilst spa therapists are on hand to pamper you continuously
Accommodation
Superior Room
Superior Rooms are comfortable and pleasingly decorated with soothing hues and traditional furnishings. King and twin beds are available. All Superior Rooms feature garden views.
Deluxe Room
Deluxe Rooms, tucked behind garden alcoves in a cluster of whitewashed cottages, offer views of the sea or tropical gardens. These highly individual rooms come with twin beds that can be converted to one king-size bed.
Deluxe Suite
These two-story Deluxe Suites are ideal for families or couples who demand extra space. Featuring an airy spacious bedroom with bathroom (shower-only) on the second floor and bright, cool living area and bathroom on the ground floor. Off the living room is a kitchen, (a personal cook can be arranged) and outside a large patio with garden views.
Junior Suite
Spacious and comfortably elegant, each Junior Suite has a style of its own with a living area, twin or king beds, and a balcony or patio that has either ocean and/or garden views.
Royal Suite
The Half Moon Royal Suites are famous for their individuality with no two being alike. Common to all is a spacious bedroom, separate living room and private terrace or balcony. Most enjoy uninterrupted ocean views, others are secluded within the lush gardens and some enjoy a private pool. West Cottage Royal Suites which are only steps away from the beach exude a classical Jamaican ambiance, those in the Royal Court embody the attributes of tropical living and the suites in the Oleander are on two levels.
Hibiscus Suite
Beachfront Hibiscus Suites offer magnificent ocean views, an airy plantation style ambiance and deep patios or balconies overlooking the sea. Spaciousness and striking furnishings are what make our Hibiscus Suites so popular. Each suite includes a large bedroom with king or double beds, living area and exceptionally spacious bathroom.
Imperial Suite
Imperial Suites are quite simply unique. Not only are they the largest accommodation but the most stylish. Those in the West Cottages – cottage 1, cottage 3, cottage 4, cottage 5 and cottage 8 are architecturally unique, evocative of the plantation style of the 1950's and furnished with aplomb. No two are alike and within each are personal touches, thought-inspiring paintings, books to read and in cottage 1, a grand piano.
West Cottages
Facing the perfect crescent of Sunset Beach, the ten whitewashed West Cottages are where Half Moon began in 1954. Uniquely individual both in terms of architecture, internal layout and style, the cottages encapsulate Jamaican lifestyle at its finest.
Villas
Enjoying all the facilities of the hotel, the Villas at Half Moon are a perfect choice for families, friends or groups who seek privacy and seclusion in the ambiance of a private home and an experience that is quite simply unforgettable. Found at the eastern end of the resort and just beyond Sunrise Beach, the villas are dotted amongst beautifully maintained gardens that give the entire area the feeling of a quiet country village.
Cuisine
Sugar Mill
Extraordinarily talented Jamaica-born Christopher Golding has created a menu that draws upon the diverse influences of the Caribbean and marrying them into a repertoire that speaks to Europe, Africa and Asia.
Seagrape Terrace
Shaded by Seagrape and Almond trees, the Seagrape Terrace offers al fresco dining with spectacular views across Sunset Beach and out to sea with the gentle caress of the trade winds whispering through the leaves.
Il Giardino
Presided over by Como born Guido Gilardoni, the dense, earthy and sultry flavours of Italy are brought to life with inimitable Italian panache at Il Giardino and in a setting redolent of an Italian villa.
Pepperpot
Found at the Oleander Terrace, Pepperpot is under the charge of engagingly charismatic Chef Omar Sybblis. His unrivalled passion for the cuisine of Jamaica is matched by the astounding array of enormously popular dishes served, each one being a wholly authentic taste of this intoxicating country.
Facilities
Spa, golf, equestrian centre, fitness centre.
You might also wanna check other Resorts and Hotels.