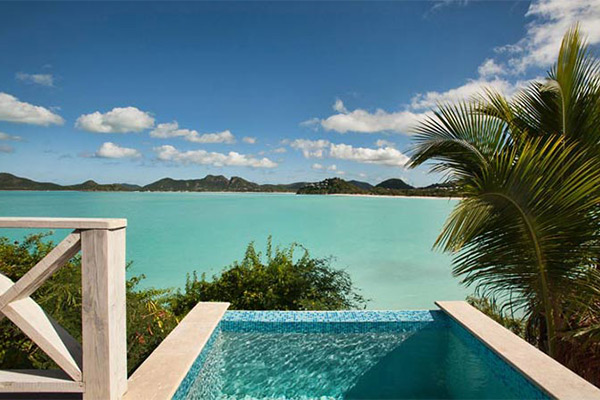 Description
Cocobay Resort, Antigua
Caribbean calm meets modern amenities at the Cocobay Resort, a luxurious boutique hotel located in the heart of Antigua. Bestowed with glorious views looking out over the ocean, you won't have to roam far before your feet meet the powder-soft sands, as the Cocobay Resort is situated on the beach.
From a variety of adrenaline-pumping water sports activities to the resort's tranquil spa, you'll never suffer a dull moment here. This beachfront resort caters for travellers of every disposition, from beach bums to adventure seekers, with a host of warm and welcoming staff on hand to make your time here unforgettable.
Essential Information
---
Cocobay Resort is located approximately 25 minutes from VC Bird International Airport
WiFi is available
The resort is located nearby Nelson's Dockyard
Water sports equipment is provided
Highlights
---
Sample some of the water sports activities available at the resort, such as kayaking, snorkelling and Hobie Cat sailing. It's the perfect way to experience Antigua's calming waters!
Pay a visit to the resort's wellness centre, where a team of spa therapists are waiting to work every ounce of tension from your mind and body. Unwind with a soothing massage or rejuvenate your skin with a facial
Take a guided nature walk around the surrounding hills, and learn about the flora and fauna which coat the island
Accommodation
Cottages
These charming cottages feature a private balcony, complete with their own hammocks for you to relax on. Each cottage also boasts a king sized bed or two twin beds and en suite bathroom with shower.
Deluxe Cottages
Added space and luxury makes these Deluxe Cottages a great upgrade from the standard cottages. Enjoy garden views from your private balcony, adorned with Adirondack chairs and hammocks.
Deluxe Pool Cottages
Enjoy your own private plunge pool when you stay in one of these Deluxe Pool Cottages. Each of these spacious cottages also boasts air-conditioning and a private balcony where you can enjoy whole or partial views of the ocean.
Plantation Houses
These Deluxe Cottages feature 2 bedrooms, making it the perfect accommodation for family or friends travelling together. Panoramic sea views can be enjoyed from your 2 airy verandahs.
Premium Waterfront Suites
Situated over the ocean, these Premium Waterfront Suites are the ultimate accommodation option when staying at the Cocobay Resort. Enjoy your private outdoor plunge pool whilst savouring beautiful sea views.
Cuisine
Rafters
Rafters provides an intimate setting for breakfast, lunch and dinner with spectacular sea views. Breakfast and lunch are served buffet-style while dinner is a la carte except for the special Caribbean Buffet on Thursdays.
Sheer
Built on the western-most point of the bluff at Cocobay, this restaurant consists of six private, open-air pavilions connected by wooden-deck walkways and overlooks nearby Little Ffreyes Beach. Sheer restaurant is open for dinner only five nights per week and advance reservations are strongly recommended.
Facilities
Water sports, swimming pool, wellness centre.
You might also wanna check other Resorts and Hotels.